Oordhwa Pada Hastasana Lifting of the foot and hand
In Sanskrit term, 'Oordha' means 'lifted'; 'Pada' refers to 'foot' and 'Hasta' means hand'.
While performing Oordhwa Pada Hastasana the practitioner needs to touch the raised feet.


Methodology
Remain flat on your back.
Stretch out your legs in front.
Keep the legs together.
Keep your palms on the thighs.
Your fingers will be pointing to the toes.
The knees must be kept stiff.
Gently breathe.
Simultaneously lift up your legs, trunk, shoulders, neck and head.
Don't bend the elbows or the knees.
The toes must be pointing outwards.
During this action, slide down the palms along the thighs.
Keep the arms over the thighs and they should remain totally stretched.
The legs must be at an angle of 60 degrees to the ground.
Bend the trunk and the head further forwards without changing the position of the legs.
Reach out and touch the ankles with the finger tips.
The entire body weight must be balanced on your posterior.
Keep your eyes focused on the toes.
Remain in this position as long as you are comfortable.
Keep on breathing gently.
While breathing slowly, return to the starting position.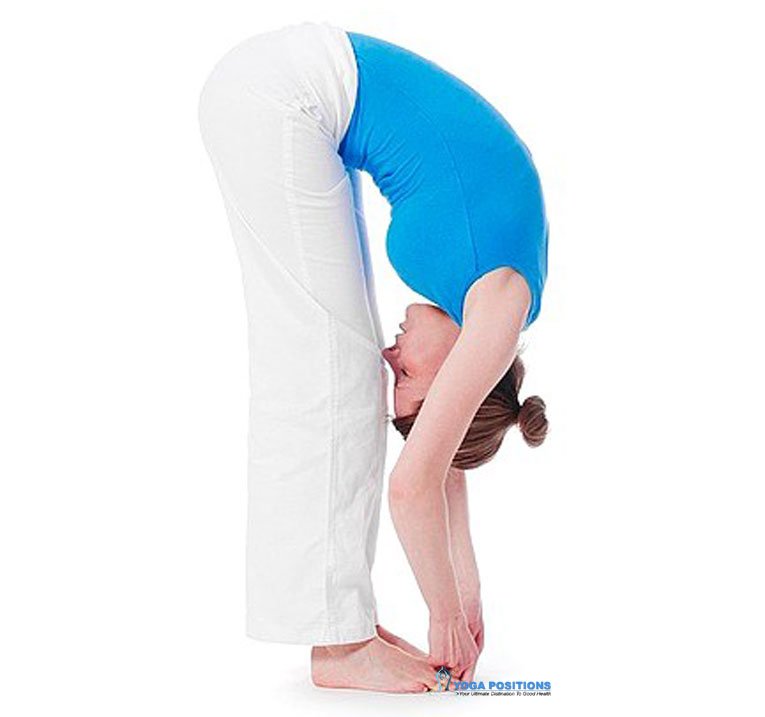 Advantages
The abdominal organs are toned up.
Your solar plexus will be strengthened.
The muscles at the rear portions of the knees as well as the hamstring tendons are exercised.
Your pelvic region, hips, and the lower back will become suppler.
The uterus remains healthy.
The feet, calves, knees, thighs, posterior, arms, diaphragm, shoulders and the neck are simultaneously exercised.