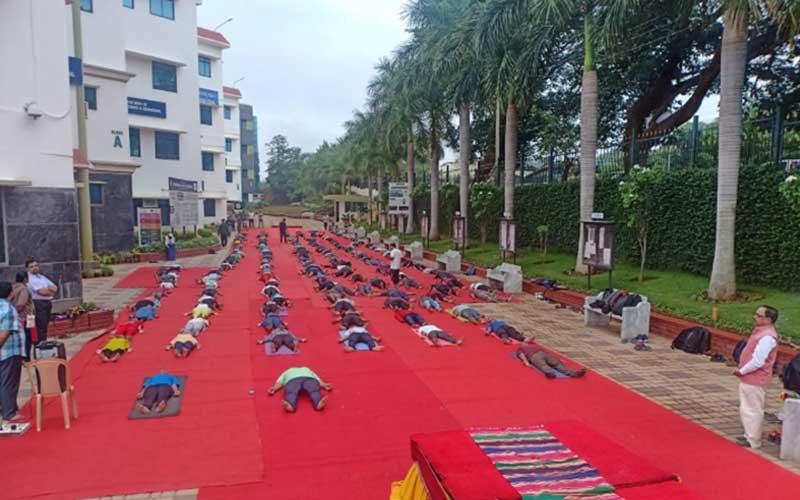 WELCOME TO SHASTRY YOGA CENTRE
Om Shanti, Om Shanti, Shantihi, Peace, Peace, Peace, Namaste
New Startup in the field of Yoga. Started with intention of spreading Yoga message across the globe. Yoga is universal panacea for most of the modern problems.
Stress full life, sedentary life style, unexpected targets, health issues, pollution, and plastic usage, all these can be addressed through Yoga. Because of its healing power, Yoga is spreading across globe. It is a universal practice. it is not confined to any religion, cast, nation, sect, age. Wellbeing of the individual is possible through Yoga.
According to Yoga all human being are bliss, but we are not realizing it by focussing on materialistic life. This bliss can be experienced though practice of Yoga.
Holistic practice authenticated by number of scientists, trusts, gurus, government, individuals, universities. Entire world accepted the Yoga as holistic approach to live happily, to lead peace full life, disease free environment. June 21st the celebration of "International Yoga Day" is self sufficient to express the importance of Yoga in each life.
Yoga can be customized according to requirement of the customer without negotiation on the benefits.
Ethical practice, continuous efforts, deep involvement, discipline ,service to society, complete surrender to god, these are some of the key factors for success in Yoga.
Yoga in Kathriguppe is located at
Tuesday
7:00 am - 8:30 pm
Wednesday
7:00 am - 8:30 pm
Thursday
7:00 am - 8:30 pm
Saturday
7:00 am - 8:00 pm